Business Startup Training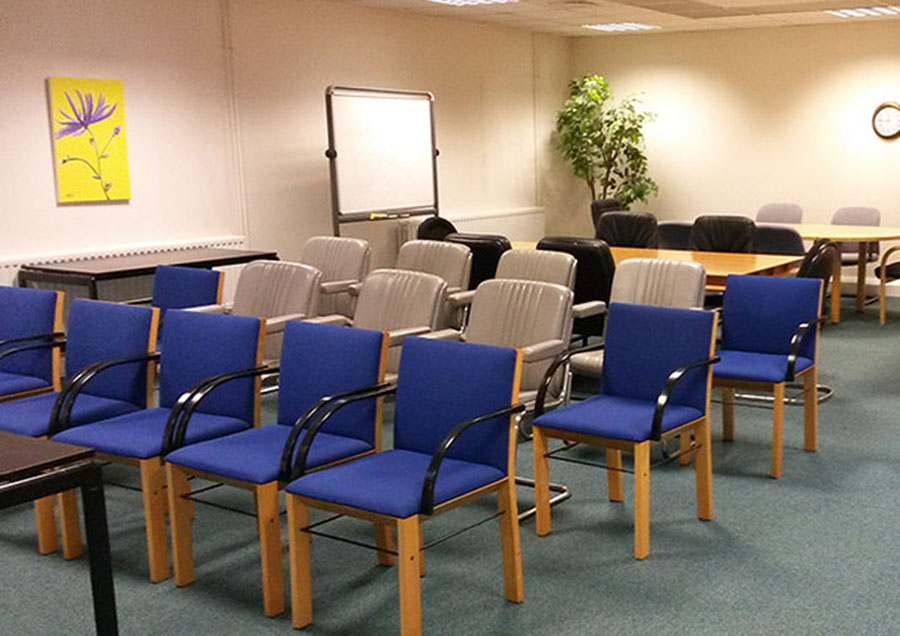 Web In A click have been advising and supporting startup businesses in how to establish their online business, how to organise their business model and how to promote and advertise their business both on and offline, since 2008. Due to demand we now present our Business Startup seminar/workhop, a day of training and Q&A, plus a practical session to get started on the road to success!
Our wheelchair accessible training suite comprises conference room with audio/visual facilities, WiFi, fully accessible restroom facilities and catering.
The full day training runs from 10am - 5pm with a "working lunch" whenever seems convenient (lunch provided). Refreshments will be provided during the day.
Seminar Session (10am Start)
The morning session is a seminar covering a range of topics:
Business Type (self-emp/sole trader/Ltd Company)
What's in a Name?
Your Business Plan
Advertising your Business/Literature
Making the most of Social Networks
Accounting & Getting Paid (incl. VAT)
Get yourself Online (Websites and Hosting)
Mailing Lists & Campaigns
Working Lunch
We will have a "working lunch", at a convenient point when the morning topics have been covered. During this any questions can be discussed, specific areas to be covered in more detail noted for later, etc.
Light Working Lunch (provided)
Question & Answer Session
Practical Workshop (5pm Finish)
The afternoon session is an opporuntity to ask any questions that the morning session may have raised, to clarify any specific areas that affect your own unique situation, and to put into practice some of the techniques learned by applying it to your own business.
Choosing your domain name
Web Content writing under guidance of WIAC
Creation of Social Media accounts and pages
Basic business card/leaflet design for print
Individual Action Plan ...!